Meet our team of paralegals, whose depth of knowledge facilitates flexible and cost-effective client service delivery.
Our team is vastly experienced, and they provide essential support to our lawyers in the delivery of timely and accurate legal advice.  As a standalone group, we frequently utilize their expertise in circumstances that do not require the knowledge and fees associated with a lawyer. In this way, our paralegal team is an intrinsic part of our commitment to client service excellence.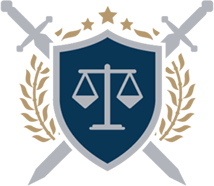 Denora Martinez
Paralegal
Denora Martinez was born and raised in the Pacific Northwest, and as the first of four siblings to go to college, Denora knew she wanted to pursue a career in the legal field. She attended Central Washington University minoring in Spanish and majoring in criminal law. Denora also attended Trend Business College and received a Certificate in Professional Office Administration with Legal Specialty.
With over 25 years of experience as a Legal Assistant/Paralegal, Denora has worked in various law firms in the states of Washington and Texas. She has applied and developed her skill set while working in a wide range of legal disciplines, including criminal, probate, personal injury, real estate, and family law.
The breadth of exposure has laid the groundwork for Denora's unique ability to provide creative and effective support as a family law paralegal. She is driven to help people and is a hard worker who enjoys partnering with clients while tackling challenging issues.
Denora is fluent in both English and Spanish. Outside of the office, she loves spending time with family and watching football (GO DALLAS COWBOYS!).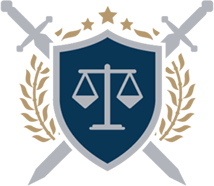 Bernardo Moncada
Paralegal
Bernardo Moncada, born in Colombia, was raised on both the South America and North America continents. Being fluent in both Spanish and English, he worked as a medical interpreter and then for over ten years as a court interpreter.  His bilingual skills are so strong that during a federal trial which involved an international child custody case under The Hague Convention, Bernardo stepped forward, at the request of the opposing counsel, and provided simultaneous Spanish interpretation for both sides.
Working in family law in the state of Oregon is where Bernardo's legal career began.  When the law firm dissolved, he found himself working in administrative law for a social security law firm. Several years later, he joined Heritage Family Law, where he is back to enjoying his passion for family law.
Bernardo attended Portland State University and majored in History and Philosophy.
He is married, is the father of five children, owns two toy breed dogs and a rescue kitten.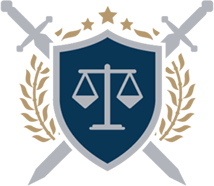 Joshua O'Toole
Paralegal
Joshua O'Toole was born in Texas and moved to the Pacific Northwest when he was young. He's lived in Oregon or Washington for the majority of his adult life. Joshua graduated from the University of Oregon with a Bachelor of Arts in Journalism and began his career in Public Relations, working in the school's athletic department as well as the Pac-10 Conference office.
He returned to Oregon after his internship at the Pac-10. He began to work for his mother as she started her solo legal practice. While working for his mother's law practice, he assisted with family law matters, serving subpoenas, handling court files, and becoming interested in paralegal work. Joshua obtained his Paralegal Certificate from Portland Community College, the first Paralegal Program in the State of Oregon to achieve ABA-approved status. He has worked with prestigious law firms in Portland as well as Vancouver, focusing on electronic discovery technologies.
In his spare time, Joshua plays kickball and volleyball. He loves watching sports, including a deep love for Liverpool FC (You'll Never Walk Alone!).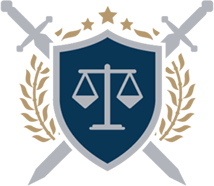 Sheyanne Rodriguez
Paralegal
Sheyanne was born and raised in Vancouver. She attended Washington State University, where she majored in neuroscience and minored in biology. Sheyanne began her career with Heritage Family Law, learning the nuts and bolts as a receptionist and administrative office assistant. She immediately took an interest in the legal field. Being very thorough and detail-oriented, Sheyanne received paralegal training and was promoted in early 2020.
Qualities that have helped Sheyanne with being an integral part of the team's efforts in serving clients is that she is very open, honest, compassionate, and understanding. Looking at the many angles of a situation and assisting with strategic plans to complete common goals is something she strives to do and do well.
During her off-hours and weekends, Sheyanne enjoys cooking, fishing, gardening, hiking, reading, spending time with family, and sewing. She is married, a mother to one boy, and a proud owner of rescue animals, including a black lab, husky, and tabby cat.
"Excellent Support."
"Timely, professional, and not to mention the cost was hundreds less than other quotes. They treated me like family."
---

2017-04-09T18:39:44-07:00

"Timely, professional, and not to mention the cost was hundreds less than other quotes. They treated me like family."
https://www.heritagefamilylaw.com/testimonials/excellent-service-2/
"An Excellent Attorney"
"An excellent attorney. Gets the job done fast and at a reasonable cost."
---

2017-04-09T18:41:00-07:00

"An excellent attorney. Gets the job done fast and at a reasonable cost."
https://www.heritagefamilylaw.com/testimonials/professional-meticulous-and-helpful/
Let's Explore Your Options.