Divorce Attorney – Divorce Lawyer In Vancouver ,Washington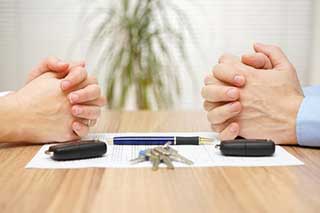 Divorce is a part of our modern culture. It's a part none of us ever want to experience, but sometimes it's our only choice.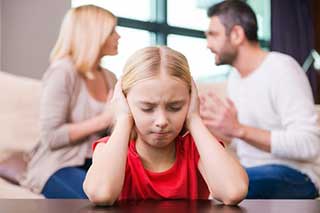 "The Best Interests of the Children" is a phrase you often hear in family law. But what does that really mean? What are the implications?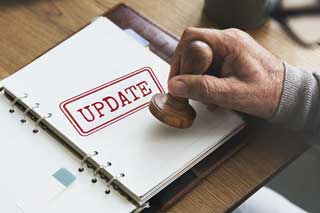 Washington Courts have many rules about what changes meet the standard allowing you to modify a parenting plan or child support.
Other Family Law Services
Additional Areas Covered by Heritage Family Law
Mediation | Third Party Custody | Same-Sex Divorce | Grandparent's Rights
Serving Washington and Oregon
Get This Vital Information Now!
Learn the seven myths you need to know before filing for divorce in the state of Washington. Many of these may surprise you, but you need accurate information on such a serious issue.
Click the button below to download your free copy of this educational ebook by Glenn Slate M.A., J.D.
"Heritage Family Law Is Amazing!"
Rating:

"When you're faced with a situation and you're way out in left field not knowing what to do or where to go…the law office was absolutely awesome.
"Communication and knowing the best plan of action for my case was a priority for them. They made me feel like family and believed in my case wholeheartedly! Heritage Family Law is the best at what they do and I would trust no one else with the future of myself and my children.
"They made a stressful agonizing situation feel like a breeze. I could never repay…the whole team for all of their hard work. Thank you ALL at Heritage Family Law."
"Excellent Support!"
Rating:

"They were more than happy to help me with my divorce. Timely, professional, and not to mention the cost was hundreds less than other quotes. They treated me like family."
"Wonderful Team!"
Rating:

"I had a good experience with the team! They were all very nice and efficient. I was never left hanging, and everything was completed in a timely manner with great communication! They were always ready to answer questions or offer assurance. I highly recommend their firm!"
"Amazing Attorney & Law Office"
Rating:

"I have never had to have an attorney before my case, so going into this I had absolutely no idea what was going on, but Glenn and his staff made everything so much easier and I understood things a lot more. They were able to keep me very informed and let me know everything. I thank them for everything."
"Glenn Gets A Five Star Review!"
Rating:

"I highly recommend Glenn and his team of paralegals. They helped me and my family in an extremely stressful situation and resolved our issue in a timely manner. Glen answered all questions and put our minds at ease through the whole process and made us feel he truly cared. Extremely professional law firm."
"Absolutely Amazing!"
Rating:

"Heritage Family Law is one of the best attorneys I have ever worked with. Glenn and his team are the utmost most professional group of individuals I have worked with. Glenn showed that he actually cared about my parental plan situation and helped assure me along the way.
"He kept me informed and I had felt that he was keeping my best interest in mind. His rates are fair and he will work to keep the cost as low as possible.
"I feel confident in him and his team and will continue keeping him as my attorney. I paid for many consultations with other offices and went with my gut as soon as I met Glenn and his team. I am confident in Glenn and his team and will be using him in the future if necessary."
"Amazing Lawyer"
Rating:

"Glenn is truly a great man, he worked tirelessly on my case. I am a 100% disabled combat veteran, which made my case harder. Glenn treated me as family and not just another client. They were truly a pleasure to work with and got me the best results possible in my case. I would recommend them to anyone, especially other veterans going through a divorce. Thanks to them I have more time with my daughter and for that, I am forever grateful."
"Hard Working And VERY Knowledgeable!"
Rating:

"I had them get an emergency restraining order for my daughter against her mom's new fiancé; got done immediately. Now working on a parenting plan change for my daughter. Glenn is hard working and VERY knowledgeable! If you want an attorney on your side and is ALL about the well being of your children, Glenn Slate is the attorney you need! Definitely a proud father right now."
"An Excellent Attorney."
Rating:

"An excellent attorney. Gets the job done fast and at a reasonable cost."
"Friendly, Professional Service."
Rating:

"Friendly, professional and quick service. I highly recommend this law firm."
Do you offer emergency appointments and consultations?
Yes, absolutely.  We know that sometimes you need someone to help in a crisis.  Each day we reserve at least one appointment for emergencies. Don't wait, give us a call now!
What are your fees?
Just as every case and every family is unique, so is the cost to resolve their issues.  At Heritage, we know how fast fees can add up, so from day one, we will provide you with a strategic case plan that will outline what steps we plan to take and what you can expect financially for several weeks in advance and we will keep that plan updated regularly. Additionally, we work as a team, which enables us to deliver incredible value and keep our rates reasonable for our clients.
Do you handle family law cases in Oregon?
Yes, our attorneys are licensed in both Oregon and Washington. We also handle cases in Cowlitz County and Skamania County.
What is a Divorce and Transition Coach?
A divorce and transition coach is a trained professional who can support, guide and motivate you through the emotional turmoil and stresses of your family law case. Many of our clients have told us that working with the Divorce Coach made an incredible difference for them.
Our coach has extensive experience in helping clients find suitable housing, rethink or restart careers, find excellent daycare, create new budgets and many other practical things. They can also connect clients to pre-screened therapists for adults and children, exchange monitors, realtors, financial planners, etc. At Heritage Family Law, we will be there with you each step of the way.
What if I can't afford an attorney?
Clark County has a family court facilitator that can be found on the 1st floor of the Superior Court House. Their website is at https://www.clark.wa.gov/clerk/family-court-facilitator. While they cannot give you legal advice, they can provide you with the correct forms and help you file. Additionally, you may contact NW Justice Project at 1-888-201-1014, to determine if you qualify for free legal services.
Let's Explore Your Options.